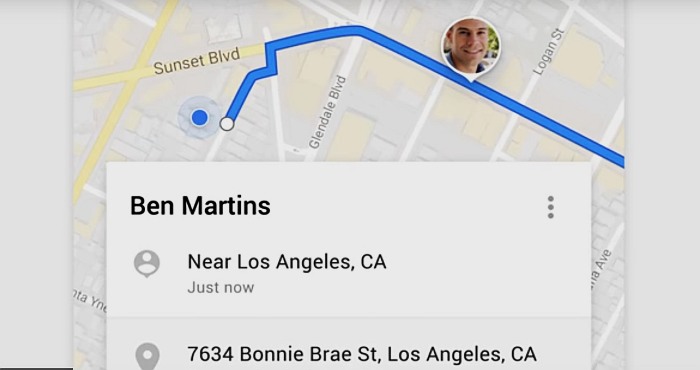 Google has taken the time to upgrade its Google map to make it more advanced and improved from just being an ordinary system that can only give direction but to something that will be part of our daily lives. As we all know that recently, Google has added some features to the maps app; features to remember where you park your car, to find the review about a nearby restaurant, to know the heavily congested area so that you will be able to avoid them and much more.
However, early this week, Google added another feature for you to share your location with your friends and family.
How does it work?
As we know that the location-sharing feature is not a new thing in mapping apps; it is already available on rival apps like Waze, Glympse, and Latitude. The only difference between Google Maps and its rival is that it has already been integrated into most smartphones, which makes it easy to distribute and is easier to use than the rest.
To use the location-sharing app, you need to upgrade your Google map from the Google play store to use the feature. If it has already been upgraded, you can easily share your location on the map by tapping on the blue dot that represents you on the Map screen and clicks on 'Share Location' from the option provided. A screen will pop-up where you will be able to select who you want to share your location with, and for how long – sharing time can be between 15 minutes and 3 days. After you have answered the entire required question, you can now tap 'Share' on the screen to start sharing your location.
Once you tap "Share", you will see an icon on your map that will always remind you that you are sharing your location. Your friend will be able to see your blue dot on their app screen and by clicking the dot; they will be able to see your location and will be able to get direction to your location.
Download Google Maps App for Android
In addition, to make things easy, Google also added a feature that allows you to hide a friend's location from the map when you are not interested in knowing where he or she is and you can easily "unhide" them if you want to.
As we all know that the feature was just unveiled and is not yet available worldwide; for this reason, Google plans to roll out this feature in the coming weeks on both android and iOS.