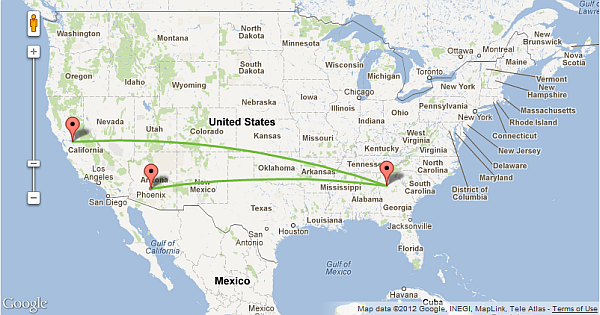 Finally travel fanatics have something to cheer about! Well, Google has made the announcement that an update on Google Maps is expected to rollout in a few weeks to come. While this is expected to benefit every person around the world, those who travel for leisure and exploration might be the highest beneficiaries at this stake. With this update, gas prices at different destinations will be brought into the map. Other benefits to expect include the ability to add detours into your route.
No More Resetting On Your End Destination!
Google has confirmed that people will be able to add extra stops on the route without necessarily resetting their end destinations every time. Take for example, you are headed to a friend's party and you also need to stop over for a bottle of wine or gas on your way, you won't have to reset your destination every time. This is something to cheer about!
Ability to Find Shops, Stores, and Gas Stations!
When you are driving and you are in a navigation mode, and then you receive a call from our spouse to pick up some wine on your way home or maybe if you are on a road trip and you are looking for good restaurant options along the route, you will simply need to tap at the magnifying glass- located at the top right corner on the device's screen. A drop down menu will appear. This menu has got helpful options, like restaurants, grocery stores, and gas stations just to mention but a few.
In any case, if the drop down options are not actually what you are looking for, you can always consider adding a detour that will direct you to your favorite grocery store by just a tap on the search tab. You can also use voice commands. With the additional updates that are expected to be rolled out by Google on Google maps, travelling will be made easy. This also means that getting lost on the highway or wasting too much gas while looking for your best restaurant around your route will be no more.
With the few features that are expected to be added on the Google maps, Google hopes to ease the stressful times that people encounter while travelling.  All these changes are expected to be rolled-out in some few weeks to come, therefore, it is good to keep an eye on them.